Characterization Technologies
·
ICIQ
X-Ray Diffraction Technician (Technician 2023-08)
Looking for an exciting opportunity in one of the leading scientific research institutes? Come join our Diffraction Unit at ICIQ!
ENGLISH VERSION
The Institute of Chemical Research of Catalonia (ICIQ) is seeking an X-ray Diffraction Technician to work in the Diffraction Unit within the Characterization Technologies Department.
ICIQ is one of the world's internationally recognized leading institutions in the field of chemistry committed to solving major social and economic challenges by conducting top quality research in three main areas: Sustainable Catalysis, Renewable Energy and Health. The institute also aims at training the future generation of scientists by offering high-quality educational programs to master, PhD students and postdoctoral researchers (full details on http://www.iciq.org/).
ICIQ is currently seeking a senior crystallographer to fill an available position within the Diffraction Unit. As a part of ICIQ's core scientific facilities, the Diffraction Unit specializes in providing comprehensive scientific and technological support in various areas such as crystallization, single crystal X-ray structure determination, single crystal electron diffraction for structure determination (3D-ED), and powder X-ray diffraction to various research groups at ICIQ. Equipped with cutting-edge single crystal and powder diffraction systems, along with several advanced accessories, the unit is capable of performing measurements beyond standard conditions.
Responsibilities:
Single Crystal Structure Determination:

Conduct single crystal selection and preparation.
Oversee sample measurement, structure solution, and structure refinement processes.

Powder X-ray Diffraction:

Execute measurement procedures and evaluate collected data.
Supervise and assist users during their utilization of the equipment.

Equipment Maintenance:

Responsible for the regular maintenance and upkeep of all available devices within the unit.

Data Management:

Manage and organize relevant data, ensuring that it is accurate and readily available for reference and analysis.
Requirements:
PhD or Bachelor degree in Science with experience in an X-ray diffraction laboratory.
Experience in single crystal X-ray structure determination and refinement.
Good knowledge of English (oral and written).
Valued qualities:
Experience in the crystallization of organic or organometallic compounds.
Experience in the maintenance of X-ray diffraction devices.
Catalan written and spoken (C level).
We offer:
A permanent full-time contract*.
Remuneration according to individual's qualifications/experience.
Annual salary split in twelve monthly payments
Incorporation: Immediate.
* Structural position resulting from the ordinary reposition quota for 2023.
OTM-R principles in the selection processes
ICIQ follows the principles of Open, Transparent and Merit-based Recruitment (OTM-R) and the Code of Conduct for the Recruitment of Researchers as established by the European Commission.
ICIQ follows in its selection process a gender equality opportunity policy and a non-discrimination policy on the basis of age, ethnic or social origin, religion or belief, sexual orientation, language and disability.
ICIQ is committed to promoting a work-life balance for its employees and, as such, offers flexible working hours.
Selection Process
ICIQ's selection process usually entails the following phases:
Pre-selection: The pre-selection process will be based on qualifications and expertise as reflected on the candidates' CVs. This phase is merit-based.
Interview: Preselected candidates will be interviewed by the Hiring Manager of the position and the appointed Selection Committee.
Offer Letter: Once the successful candidate is selected, the People Unit will extend a Job Offer, specifying the start day, salary and overall job conditions.


For further information, you can visit our HR Excellence in Research page at: HR Excellence in Research (iciq.org)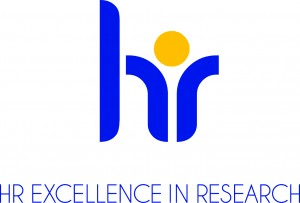 VERSIÓ EN CATALÀ
Tècnic/a en difracció de raigs X (Ref: Technician 2023-08)
L'Institut Català d'Investigació Química (ICIQ) busca un Tècnic/a en difracció de raigs X per treballar a la unitat de difracció del departament de tecnologies de la caracterització.
L'ICIQ és una de les principals institucions líders mundials reconegudes internacionalment en l'àmbit de la química compromesa amb la resolució dels grans reptes socials i econòmics mitjançant la realització d'investigacions d'alta qualitat en tres àrees principals: Catàlisi Sostenible, Energies Renovables i Salut. L'institut també té com a objectiu formar la futura generació de científics oferint programes educatius d'alta qualitat a estudiants de màster, doctorat i investigadors postdoctorals (tots els detalls sobre http://www.iciq.org/).
Actualment, l'ICIQ està buscant un cristal·lògraf senior per cobrir una plaça disponible dins de la Unitat de Difracció. Com a part de les instal·lacions científiques bàsiques de l'ICIQ, la Unitat de Difracció està especialitzada en proporcionar suport científic i tecnològic integral en diverses àrees, com ara la cristal·lització, la determinació de l'estructura de raigs X d'un sol cristall, la difracció d'electrons monocristal·lins per a la determinació d'estructures (3D-ED) i la difracció de raigs X en pols a diversos grups de recerca de l'ICIQ. Equipat amb sistemes de difracció monocristall i pols d'última generació, juntament amb diversos accessoris avançats, la unitat és capaç de realitzar mesures més enllà de les condicions estàndard.
Responsabilitats:
Determinació de l'estructura d'un sol cristall:
Dur a terme la selecció i preparació d'un sol cristall.
Supervisar els processos de mesura de la mostra, la solució de l'estructura i el refinament de l'estructura.
Difracció de raigs X en pols:
Executar procediments de mesurament i avaluar les dades recollides.
Supervisar i ajudar els usuaris durant la seva utilització de l'equip.
Manteniment d'equips:
Responsable del manteniment i manteniment periòdic de tots els dispositius disponibles dins de la unitat.
Gestió de dades:
Gestionar i organitzar les dades rellevants, assegurant-se que siguin precises i estiguin fàcilment disponibles per a la seva consulta i anàlisi.
Requisits:
Doctor o llicenciat en Ciències amb experiència en un laboratori de difracció de raigs X.
Experiència en determinació i refinament de l'estructura de raigs X monocristal·lins.
Bons coneixements d'anglès (oral i escrit).
Qualitats valorades:
Experiència en la cristal·lització de compostos orgànics o organometàl·lics.
Experiència en el manteniment de dispositius de difracció de raigs X.
Català parlat i escrit (nivell C).
Oferim:
Contracte indefinit a jornada completa*.
Retribució d'acord amb la qualificació/experiència de la persona.
Salari anual fraccionat en dotze mensualitats
Incorporació: Immediata.
* Posició estructural resultant de la quota ordinària de reposició per a l'any 2023.
Principis OTM-R en els processos de selecció
L'ICIQ segueix els principis de contractació oberta, transparent i basada en els mèrits (OTM-R) i el Codi de conducta per a la contractació d'investigadors establerts per la Comissió Europea.
L'ICIQ segueix en el seu procés de selecció una política d'igualtat d'oportunitats de gènere i una política de no discriminació per raó d'edat, origen ètnic o social, religió o creences, orientació sexual, llengua i discapacitat.
L'ICIQ es compromet a promoure la conciliació de la vida laboral i familiar dels seus empleats i, com a tal, ofereix flexibilitat horària.
Procés de selecció
El procés de selecció de l'ICIQ sol comportar les següents fases:
Preselecció: El procés de preselecció es basarà en la qualificació i l'expertesa reflectides en el currículum dels candidats. Aquesta fase es basa en mèrits.
Entrevista: Els candidats preseleccionats seran entrevistats pel responsable de contractació del lloc i el Comitè de Selecció designat.
Carta d'oferta: Un cop seleccionat el candidat, la Unitat de Persones presentarà una Oferta de Treball al candidat, especificant el dia d'inici, el salari i les condicions generals del lloc de treball.
Per a més informació, pots visitar la nostra pàgina de HR Excellence in Research.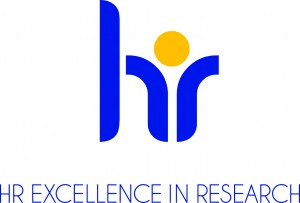 Department

Characterization Technologies

Locations

ICIQ

Employment type

Full-time

Last Application Date

01 December, 2023
About ICIQ
ICIQ, a chemistry leading institution
The Institute of Chemical Research of Catalonia (ICIQ) is committed to solve major social and economic challenges such as climate change and the sustainable supply of raw materials and renewable energies. Recognized with 2 Severo Ochoa Accreditations of Excellence, the Institute hosts 330 researchers organized in 15 research groups working on catalysis, renewable energies and computational chemistry. As January of 2023, ICIQ counts with 6 ICREA Professorships and 22 European Research Council grants, being an attractive research center in the chemical field.
Located in Tarragona, close to the most important chemical hub in Southern Europe, ICIQ fosters collaboration with industry, transferring the knowledge and technology generated at the institute to promote the generation of new patents and spin-offs. Another key pillar of ICIQ is preparing the future generation of scientists by offering high-quality training from engaging youngsters to postdoctoral researchers.
ICIQ is a CERCA center and a member of the Barcelona Institute of Science and Technology (BIST). For more information www.iciq.org
Characterization Technologies
·
ICIQ
X-Ray Diffraction Technician (Technician 2023-08)
Looking for an exciting opportunity in one of the leading scientific research institutes? Come join our Diffraction Unit at ICIQ!
Loading application form
Already working at ICIQ?
Let's recruit together and find your next colleague.