PhD Student D-Carbonize (12 positions)
Please refer to the D-Carbonize project page for further information and project description: https://dcarbonizeproject.eu/dc-positions/ You can apply here: https://dcarbonizeproject.eu/play/
The D-carbonize consortium is seeking 12 PhD students (Doctoral Candidates – DCs) to work in a multidisciplinary & interdisciplinary team formed by 6 academic research groups, 5 companies and 1 industry association, offering excellent research and training both in R&D and entrepreneurship.
The DCs will be hosted by a network of highly renowned European experts and leading companies in CO2 catalysis and polymer development, allowing them to perform cutting-edge research in the most innovative environments and with a multidisciplinary spin involving different topics such as homo- and heterogeneous catalysis, sustainable monomer/macromolecular design, polymer chemistry, thermoplastics, process scalability, depolymerization strategies, process optimization and high-throughput approaches.
The 12 Doctoral Candidate's (DCs) will be working in different individually tailored projects designed to accomplish the three main objectives of the project.
The doctoral programs offered within D-Carbonize are funded under Horizon Europe's Marie Skłodowska-Curie Actions (MSCA) programme
Project Title and Description:
Title:
Biocarbon based Polymers for Sustainable Material Development (D-Carbonize)
Description:
D-Carbonize's approach targets biocarbon recycling into valuable starting materials for the chemical/polymer industries and will primarily provide innovative low-carb catalysis solutions. The use of biocarbon is advantageous in many respects as it is renewable, generally abundant and non-toxic, and it represents easy-to-handle carbon reagents even on larger scale. Despite the lack of universal (catalytic) strategies available for biocarbon valorization into monomers and polymers, recent advances in catalysis science have demonstrated the engineering and use of new promising metal- and organo-catalysts with high potential to overcome these limitations, thereby creating the necessary feasibility to transform biocarbon into (1) fine chemicals such as carbonates, carbamates, carboxylic acids, and esters, (2) pharmaceutical synthons, and (3) biomass/CO2-based polymers. Thus, catalysis has already been shown to be a useful technology for biocarbon valorization but has been rarely used in the wider context of new and functional biocarbon based monomer/polymer development. The use of the latter helps to shape the future of functionalized poly-esters/ carbonates/amides and their subsequent utilization in novel tailor-made and commercially relevant materials. Furthermore, this project will also explore depolymerization pathways to recycle the synthesized polymers obtaining new monomers and/or other added-value molecules that could re-enter the loop and be used in new polymers and materials. The network will recruit 12 doctoral candidates, who will be awarded double doctoral degrees by two universities in two different countries at the end of the training program. D-Carbonize brings together leading high-education institutions, research centres and companies to form an innovation community able to offer excellent research and training both in R&D and entrepreneurship.
Requirements
Candidate's profile: candidates must hold a Master's degree in Chemistry or related disciplines (depending on the position) with excellent academic transcripts. We are looking for highly motivated students with good communication skills
All candidates must prove full proficiency in spoken and written English
Eligibility criteria
EU eligibility criteria for all applicants:
Researchers must be doctoral candidates (not already in possession of a doctoral degree at the date of recruitment)
Recruited researchers can be of any nationality and must comply with the following mobility rule: must not have resided or carried out his/her main activity (work, studies, et.) in the country of the main host institution for more than 12 months in the 36 months immediately before the recruitment date (September - October 2023)
* Local eligibility criteria apply depending on each position and host institution. Please check the individual positions description (https://dcarbonizeproject.eu/dc-positions/)
Required Documentation:
Application form will include the upload of the following information:
Copy of B.Sc. and M.Sc. degrees with annexes (academic records). If annexes do not include the number of total ECTS credits a certificate from the institution awarding the degree will be required. If not originally in English, an official translation could be requested.
Proof of English proficiency, preferably, by the submission of a B2 certificate, First Certificate, IELTS 6 or equivalent. This certificate is not mandatory but desirable, and alternatively candidates will be interviewed to assess their English level. Applicants from Anglosphere (UK, Ireland, USA, Canada, Australia and New Zealand) are exempt from this requirement.
Motivation letter (maximum 2 pages)
Contact details of two referees. Note that referees will be only contacted for short-listed candidates
Grant Conditions
Appointment under full-time employment contract for a period of 36 months (at two different host institutions: 21 months – Main host institution + 15 months – Secondary host Institution)
Competitive remuneration (Living Allowance = €3400/month* (correction factor to be applied per country) + mobility allowance = €600/month + family allowance if applicable = €660/month). Monthly salary and hosting institution costs for the fellow before any deductions.
*The living allowance is adjusted by country correction coefficient, depending on the country where the host institution is located.
N.B. The gross salary is calculated by deducting employment costs, which vary depending on the country, from the living allowance. The gross salaries for each DC position will be published in the individual job descriptions.
Starting date: Doctoral Candidates are expected to start from September - October 2023 (estimated time)
Benefits
A prestigious MSCA fellowship
The opportunity to work in a multidisciplinary team within a Europe-wide consortium of research institutions and industrial partners
Enrolment in two doctoral programs leading to a double degree (two different European universities)
An extensive network-wide training program
Intersectoral and international experience through a 3 secondment at partner organisations, the candidate will gain valuable work experience in non-academic and international environments
Please refer to the D-Carbonize project page for further information and project description: https://dcarbonizeproject.eu/dc-positions/

You can apply here: https://dcarbonizeproject.eu/play/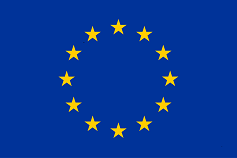 Locations

ICIQ

Last Application Date

2023-04-10
About ICIQ
ICIQ, a chemistry leading institution
The Institute of Chemical Research of Catalonia (ICIQ) is committed to solve major social and economic challenges such as climate change and the sustainable supply of raw materials and renewable energies. Ranked among the top five centers in the Mapping Scientific Excellence and recognized with two Severo Ochoa Accreditations of Excellence, the Institute hosts 330 researchers organized in 15 research groups working on catalysis, renewable energies and computational chemistry. As January of 2023, ICIQ counts with 6 ICREA Professorships and 22 European Research Council grants, being an attractive research center in the chemical field.
Located in Tarragona, close to the most important chemical hub in Southern Europe, ICIQ fosters collaboration with industry, transferring the knowledge and technology generated at the institute to promote the generation of new patents and spin-offs. Another key pillar of ICIQ is preparing the future generation of scientists by offering high-quality training from engaging youngsters to postdoctoral researchers.
ICIQ is a CERCA center and a member of the Barcelona Institute of Science and Technology (BIST). For more information www.iciq.org
PhD Student D-Carbonize (12 positions)
Please refer to the D-Carbonize project page for further information and project description: https://dcarbonizeproject.eu/dc-positions/ You can apply here: https://dcarbonizeproject.eu/play/
Loading application form
Already working at ICIQ?
Let's recruit together and find your next colleague.